Minnesota Gophers Basketball Preview: Key additions and departures
The 2016-'17 Minnesota Gophers basketball team exceeded expectations with a 24-10 record. In part one of our five part season preview, we look at the Gophers key additions and departures heading into 2017-'18.
It was a season filled with pleasant surprises for the Minnesota Gophers basketball team. The 2015-'16 season saw the Gophers finish second to last in the Big Ten with two conference wins. However, Minnesota improved at a drastic clip with 11 Big Ten wins last season. Now Richard Pitino has his eyes fixed on a Big Ten regular season title.
Luckily, Minnesota will not be greatly hindered in their quest for Big Ten glory by departing players. Unfortunately, that will actually become a significant issue at the end of this season. We are in the here and now though, no need to worry about that quite yet. Heading into this season, Minnesota is one of the few Big Ten schools who lost less than two significant pieces.
That is not to say the departures will have no affect on the team as a whole. Every time a team loses a player, it can shift the team's chemistry and strategy. Never the less, Minnesota has a solid enough core to cover the weaknesses left behind by exiting or injured players.
Departures
The Philadelphia native saw his minutes drop from 14 per game in his freshman campaign to five last season. That coupled with several worthy guards above him on the roster, Gilbert choose to move on.
He will forfeit his 2017-'18 season after transferring to Rider University in New Jersey. The Broncs are part of the Metro Atlantic Athletic Conference and have not been to the NCAA Tournament since 1994.
Sharp also saw a reduction in minutes after walking on to the team in 2015. The 6-foot-3 guard saw his playing time dip from 14 to just under two minutes per game in 2016-'17. Seeing no playing time and not having the cushion of a scholarship, Gilbert left the team. He will stay enrolled at the University of Minnesota and will focus on academics.
Another walk-on, Haugh played sparingly in his two seasons with the Gophers. In total, he only saw 27 minutes of floor time in his Minnesota career. The former Prior Lake standout managed only two career points in those 27 minutes.
Along with Amir Coffey, Curry was highly touted coming into his freshman season last year. Curry turned out to be extremely serviceable for the Gophers. He averaged 20 minutes per game and scored just under six points and five rebounds per game. Curry also shot an efficient 43 percent from the field in 34 games.
Unfortunately, Curry tore his ACL, MCL, and meniscus while playing in a pickup game in August. As is expected with an injury of that magnitude, he will miss the entire 2017-'18 season. Curry was one of the few true power forwards on the roster, so this will pose an issue for Richard Pitino moving forward. The fact that it took place in a meaningless pickup game has to add insult to injury for the Gophers as well.
Perhaps the biggest departure for Minnesota is the graduation of guard Akeem Springs. He transferred in from Wisconsin-Milwaukee for his senior season last year. In his final campaign, Springs averaged just under ten points and three rebounds per game while shooting 38 percent from the field.
Richard Pitino has openly said that Springs was the glue that held the Gophers together last season. His senior leadership energized and motivated the team through rough patches in the schedule. It is that asset that makes Springs' departure so dire for Minnesota. Now, they are left without a leader, for the time being.
Additions
Conroy comes to Minnesota all the way from New Orleans, Louisiana. He will be the only freshman walk-on in 2017-'18. We know that Conroy was a two-time letter winner at Jesuit High School in New Orleans. Given his walk-on status and his position, do not expect to see much of Conroy this season at least.
The three-star recruit from North Brunswick, New Jersey is one of only two players in this year's recruiting class. In his four-year career at The Patrick School, Harris averaged 12.5 points per game and totaled over 1000 points in his high school run.
Harris features an impressive array of quick dribble moves, which allows him to get past his defender with ease. He can also pull-up and shoot the basketball off the dribble in an efficient manner. With all that being said, expect to see a little of Harris this season, but not much though. However, he is clearly a long term piece to go alongside Isaiah Washington.
The headline recruit of 2017 for Minnesota was Harlem point guard Isaiah Washington. He was named Mr. Basketball in the state of New York in 2016. In that historic campaign for St. Raymond's High School, Washington averaged 26 points and six assists per game. As a result of these stellar stats, he was rated a four-star recruit.
The incredible quickness and dribbling ability of Washington is what jumps off the film right away. Besides that he has great court vision, averaging six assists per game last year as stated above. That vision bodes well for him as he moves into an offense that relies on ball screens. As a point guard, that is obviously a key attribute to posses.
Washington has the skills to play right away, but the Gophers have a log jam in the guard slots. With Amir Coffey, Nate Mason, Jarvis Johnson, and Dupree McBrayer already there, Washington may not see a ton of floor time. Similar to Jamir Harris, look for Washington to be a huge factor in the future for the Gophers.
The 7 footer is transferring in from Louisville, and he will be ineligible to play in 2017-'18. However, as Stockman moves from one Pitino to the next, he will play a vital role in 2018-'19. The big Norwegian will presumably be tasked with filling Reggie Lynch's shoes next season. Lynch has already carved out a massive role in Minnesota's program, so Stockman will be paramount to the future of the team.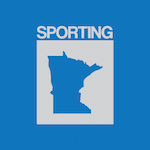 Want your voice heard? Join the Sporting Sota team!
Write for us!
If you are worried about the departure of Akeem Springs, there is no need to be. The senior leadership on this Gopher team will be extremely strong. I foresee a very cohesive and close-knit group of Gophers in 2017-'18. In my opinion, the Gopher additions greatly outweigh their departures this year.